Published 2018-04-03.
Time to read: 1 minutes.
It seems natural that machine learning and smart contracts will commonly be integrated over the next few years.
I presented Smart Contracts That Learn at the Global Blockchain Conference on April 3, 2018, in Santa Clara. This was a 40-minute technical presentation. Slides are here.
InfoQ.com published the presentation in their unique format, featuring synchronized video and transcripts.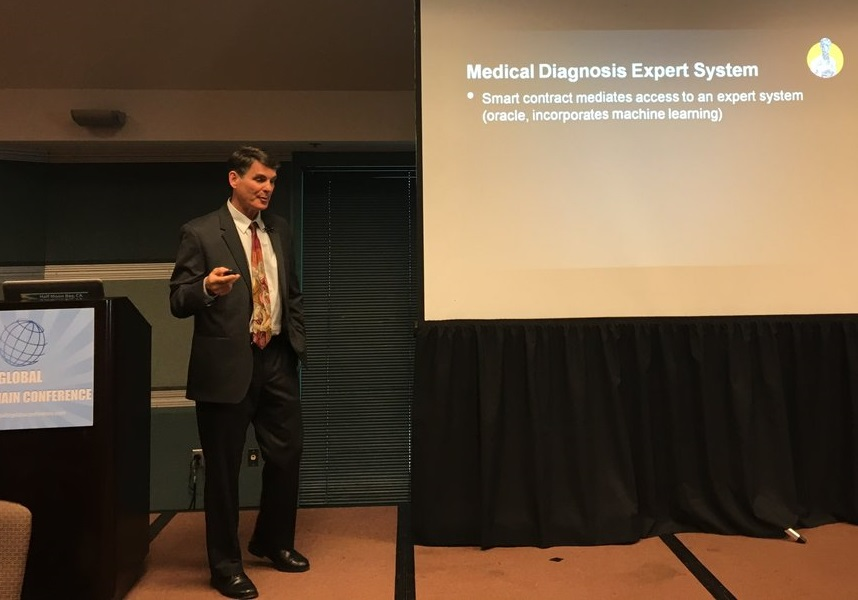 A full-length (70 minute) version of this presentation was presented at IBM Ottawa on May 28, 2018. Here are the slides for the full-length version.