Published 2006-04-24.
Time to read: 1 minutes.
After months of planning, the big weekend arrived and a great time was had by all. Thank you, presenters!
I organized the event and chaired the second day of the conference.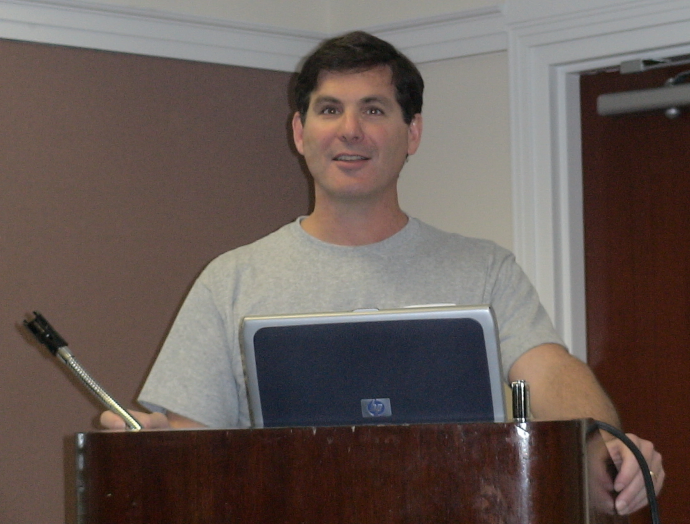 Yours truly, addressing the 2006 Silicon Valley Ruby Conference
See you next year...