Published 2020-03-01. Last modified 2022-04-03.
Time to read: 3 minutes.
Avid Link
I accidentally discovered that Avid Link ia the best way to update Avid software, including Pro Tools. When it first runs, it only appears in the desktop toolbar, and it might be hidden. Before it can be used, you must sign in with the Windows user id and password.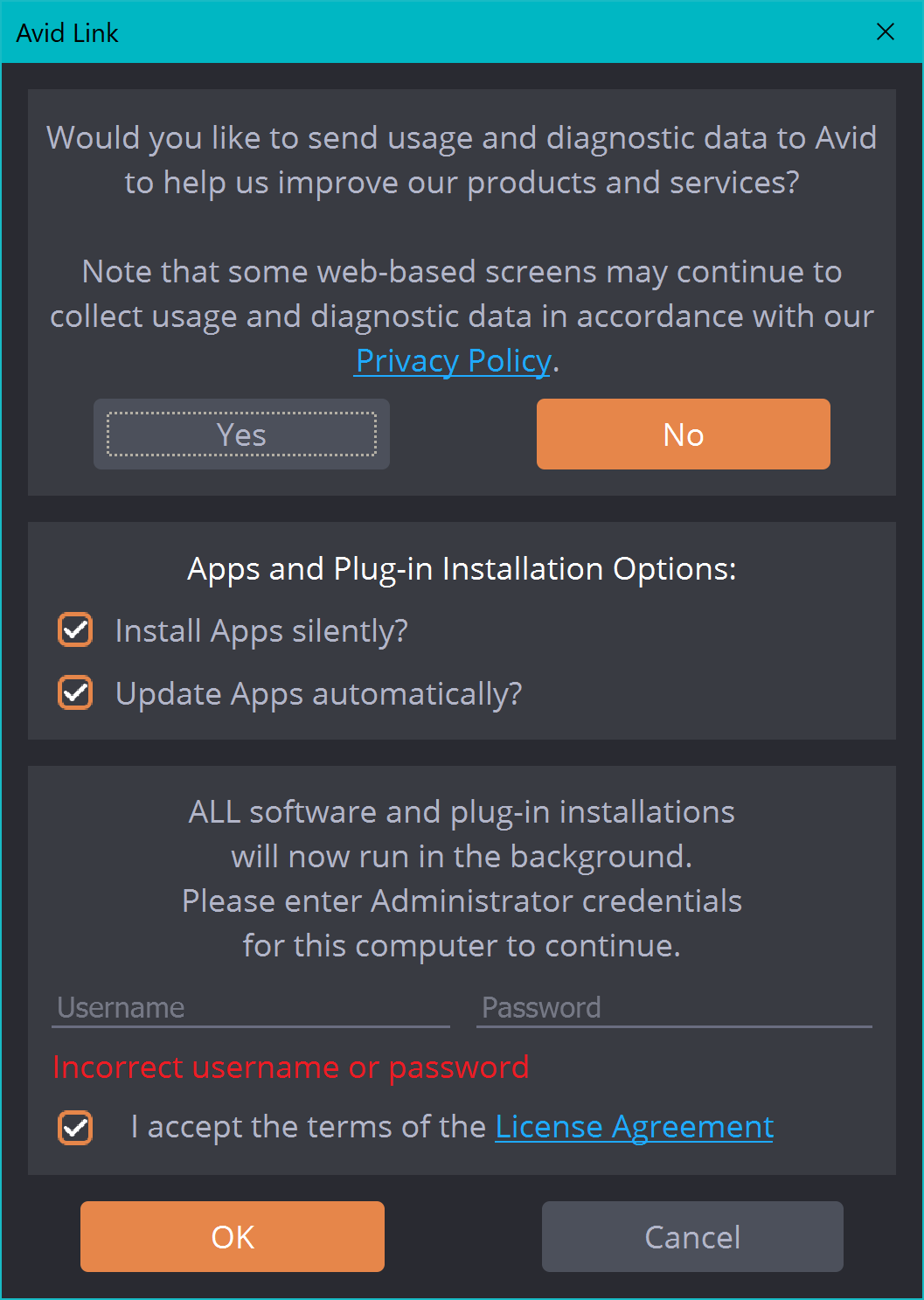 Then, log in to Avid with your Avid credentials: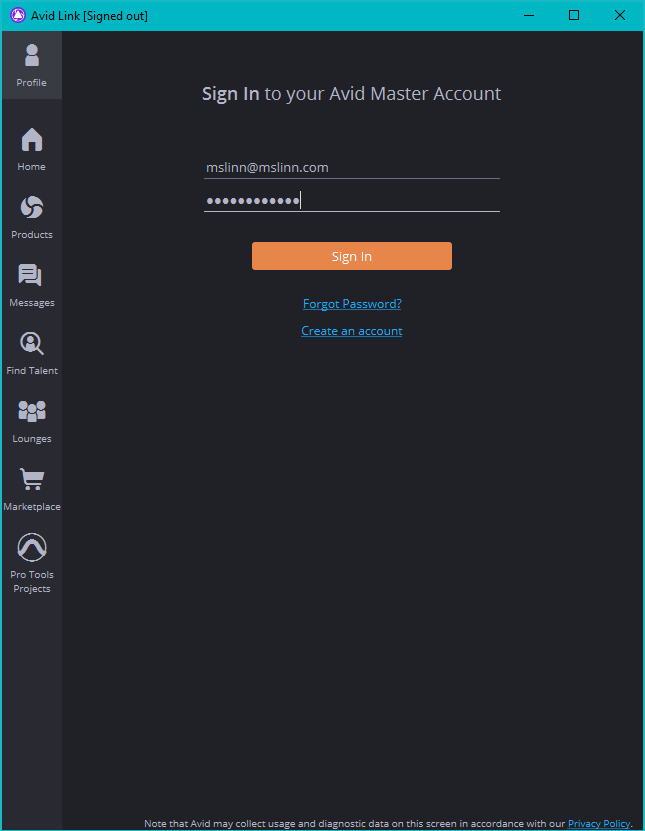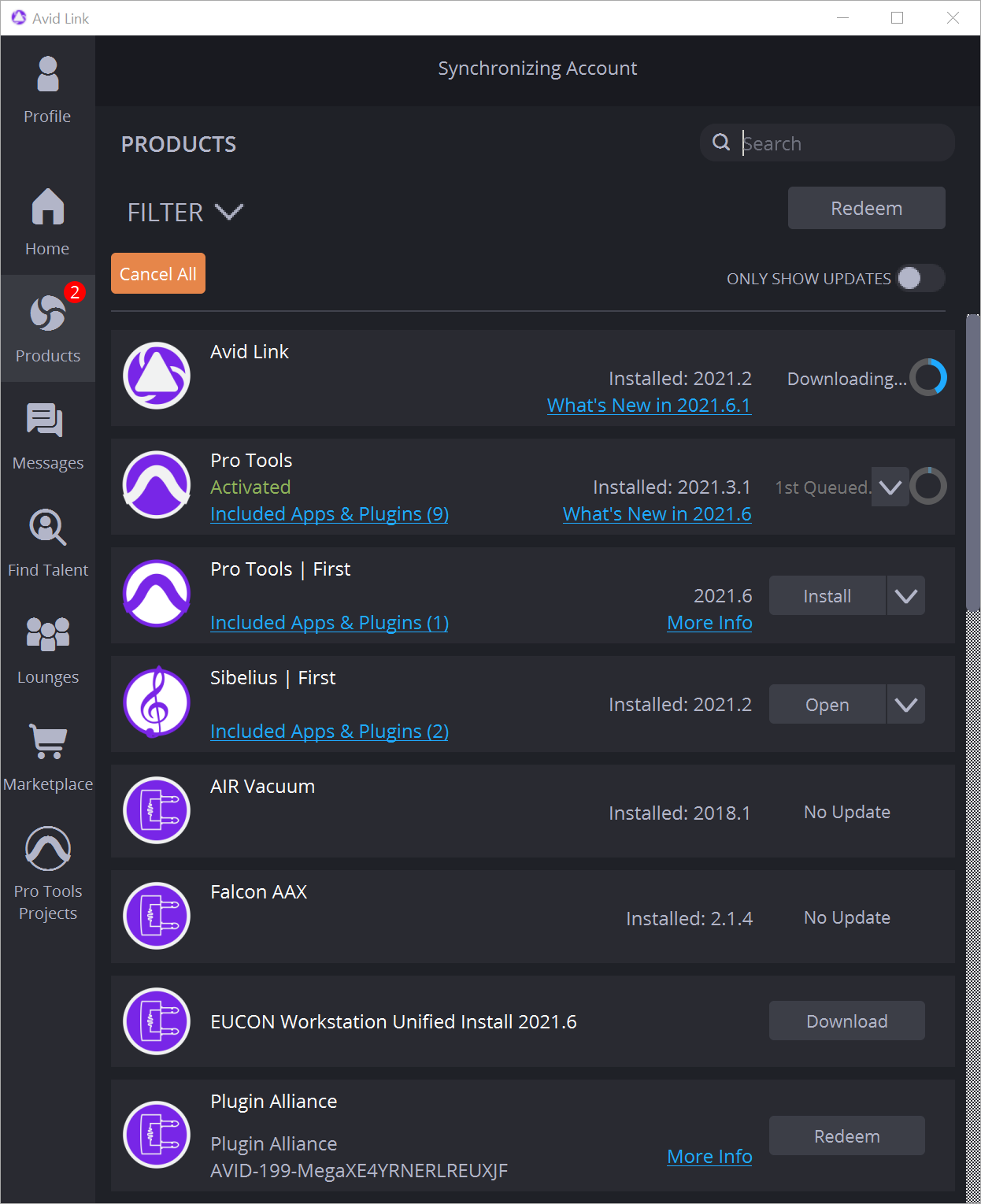 It is probably a good idea to enable Only Show Updates.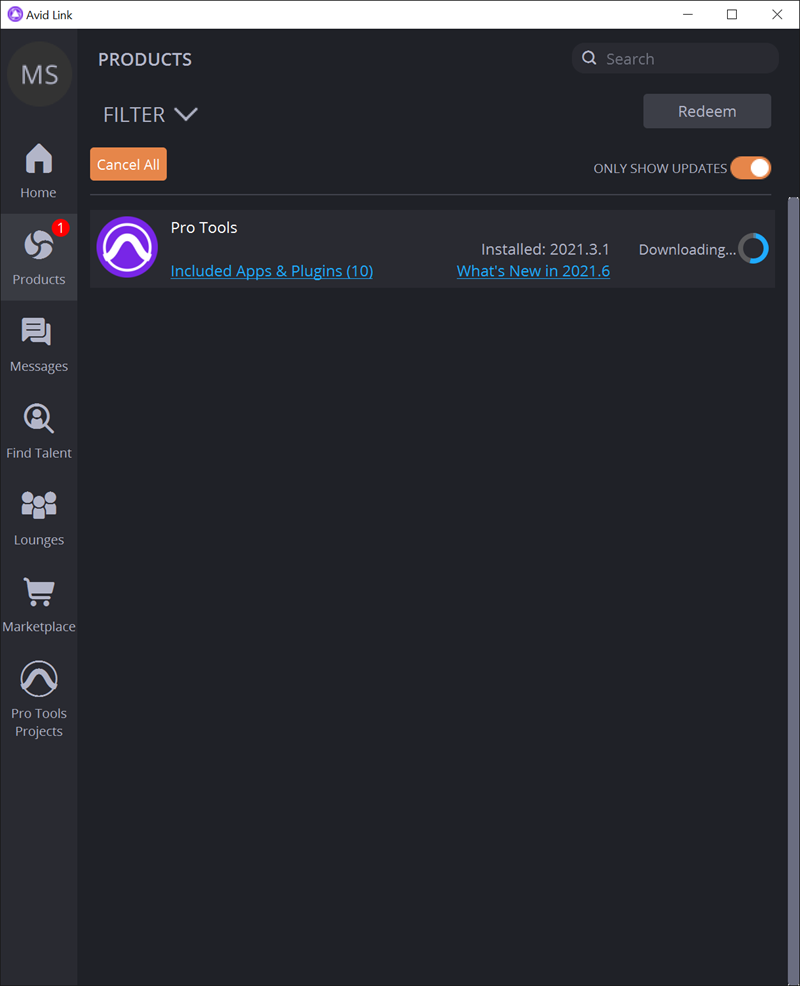 YouTube Misc
Pro Tools Preferences
In Setup / Preferences / Operation
Change Project Media Cache to F:\proToolsMediaCache
Enable Automatically Create New Playlists When Loop Recording

Enable Setup / Preferences / Editing / Suppress Name Dialog When Creating New Playlists

WorkFlows
One day, this section will mature to describe a useable workflow, as per the Avid File-Based Workflows Guide.
Pro Tools Virtual MIDI Keyboard
Shift-K brings up virtual MIDI keyboard, mapped to computer keyboard asdfghk, wetyu, and zxcv. Z and X transpose the keyboard 1 octave. C and V affect the velocity.
Avid Control for iPad
The iPad Avid Control App provides soft keys. (download)
Install EUCON software
Installing on Windows
Enable EUCON in Pro Tools
Setup / Peripherals, select the Ethernet Controllers tab, then enable EUCON Control Surfaces.
The usual Windows Defender popup appears:
Defining Soft Keys for Pro Tools Macros
Only Launch Avid MC Client for One User
Avid MC Client can only run on one Windows account. By default, it tries to launch on all accounts upon login. Thus, the first Windows user to log in gets to use EUCON. (See page 37 of the Avid Control and Avid Control Desktop Guide.)
Only One Control Surface At A Time
I installed Avid Control on my Android phone. Seems only one control surface can be connected at once:
Lock Entire Surface
By default, Pro Tools must be the selected application on the DAW at all times. Otherwise, the Avid Control surface connected via EUCON does not display anything. To allow other programs to get focus without losing the connection, in EuControl / Assign, enable Lock to Application: Entire surface.
Hot Keys
See thePro Tools Keyboard Shortcuts page. For a 10keyless keyboard with Windows, select the PC Generic keyboard.
Key Modifiers

When A/Z Edit Key is enabled, use keyboard to navigate.
P Up
; Down
L Left
, right
Misc
Ctrl-= Toggle Mix sub-window on top
Ctrl-D duplicate selection
Ctrl-E Cut clip at selection
Ctrl-G> Group selected tracks
Ctrl-N new session
Ctrl-Shift-L Loop toggle
Ctrl-Shift-N New track
Ctrl-Shift-W Close session
Ctrl-Alt-B Bounce mix (mixdown)
Win-P Select previous track
Win-; Select next track
Recording
Enter Return to start of session
Ctrl-space Start recording
Space Stop recording
Ctrl-. Stop recording and discard take
Alt-L Loop record toggle
Ctrl-Alt-L Loop record toggle
Tracks & Compositing
Alt-Shift-D Duplicate track
Alt-Shift-N Move selection to new playlist.
Shift-S Solo playlists with cursor.
Win-Alt-v copy selected portion of selected playlist to main playlist
Ctrl-Win-\ duplicate selected track to playlist.
Ctrl-Win-Alt-\ duplicate all tracks to playlists.
Ctrl-Win-Alt-Shift-\ duplicate selected tracks to playlists.
Win-\ add a new playlist to a single selected track.
Win-Alt-\ creates a new Pro Tools playlist on all tracks (including inactive ones).
Win-Alt-Shift-\ creates new playlists only on selected tracks.
During Playback
Down arrow start selection
Up arrow extend selection
Transport
Enter Go to start of session
Space Start/stop playback / Record stop
Ctrl-Space / F12 Record start
Shift-R Record enable selected tracks
Zoom
Ctrl-[ horizontal zoom out
Ctrl-] horizontal zoom in
Issues
Mix Issues
If levels are not right, this is the default setup.
TotalMix
Set SM7B input gain to 47, ensure orange 48V is on.
Set Audix input gain to 49
Select Phones 1, set output level to 0dB.
Verify Software Input AN 1/2 for Phones 1 is at -11dB.
Pro Tools
Press Ctrl-= and ensure Pro Tools input levels are maximized as shown to the right.
Ensure that the red record lights are on for the smb7 and Audix channels.
Pro Tools Issues
RME TotalMix input gains on microphone are fine, no clipping, strong signal, but Pro Tools seems to amplify the inputs a lot when displaying the meter levels (the recorded signal is fine).
Reference